By

yumito
Posted in Resources and Tips
On November 27, 2022
Comments Off

on Best Wacom Tablets, for Beginners and Pros (2023)
Wacom is a Japanese company that produces high-quality digital drawing tablets that have won the hearts of many designers with its Cintiq and Intuos series. When it comes to drawing tablets, there's no brand that beats its number one spot. It can be difficult for beginners to get used to using drawing tablets, but once you start working with them, it becomes hard to give them up, and you always look for better models with new more advanced features.
Small Intuos models from Wacom are great for beginners and hobbyists. If you need a more professional device, the Intuos Pro or Cintiq models likely have everything you're looking for and more.
Here are our top picks for both beginners and professional creatives:
---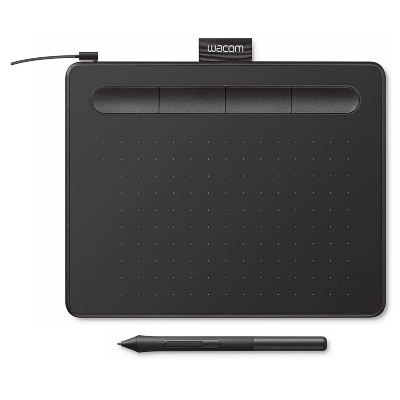 Wacom Intuos Small is the best model for value, with Bluetooth you will have a neat workspace, no more cable. It is a compact and affordable drawing tablet that is great for beginners and hobbyists. It has a smaller active area than the Intuos Pro Medium, and it comes with a basic pen that is suitable for casual drawing and image editing. It is easy to use and set up. We like its sleek and portable design that makes it perfect for use on the go.
---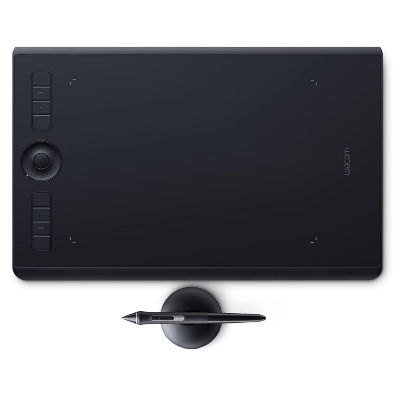 Wacom Intuos Pro is the best model for semi-Pro use. It is the ultimate tool for pros who want to take their digital art to the next level. With the included Pro Pen 2, you'll have hours of creative fun without  battery capacity getting in the way. Plus, the compact design makes it easy to take with youand create your heart's content anywhere.
---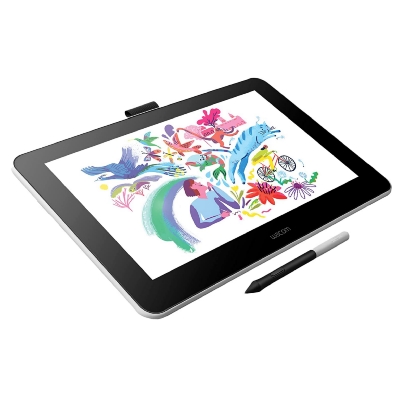 Wacom One HD is the best pen-display model for value: This is a pen display that is perfect for anyone who wants to bring their art and ideas to life. Whether you're a hobbyist, a visual thinker, or just need a larger canvas for work, this pen display has got you covered. The included pen feels just like a real pen, but with all the precision and power you need. Plus, the 13.3″ HD screen will make your creations pop like never before.
---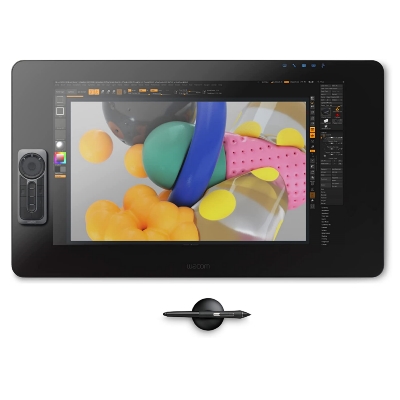 Wacom Cintiq Pro 24 Touch
Wacom Cintiq Pro 24 is the best model for professionals: The Wacom Cintiq Pro 24 is the ultimate tool for professionals. With its massive 24-inch screen, you'll feel like a true artist. The Cintiq Pro 24 has all the features you need for a productive workflow, and the connectivity options are top-notch. Plus, the etched glass screen gives a really cool, tactile feel when you're drawing, almost like you're using a pen and paper. The Wacom Pro Pen 2 stylus is a real game-changer. With its 8192 pressure sensitivity levels, which allows you to you get super precise with your lines. All in all, this bad boy will save you time and help you take control of your creative process.
---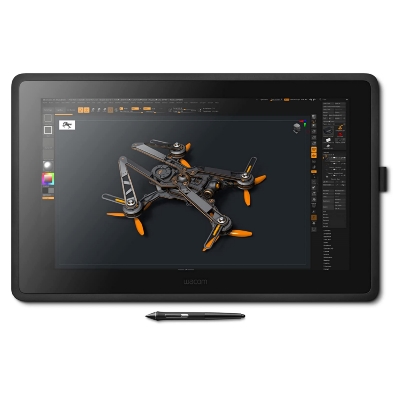 The best affordable Wacom tablet with large screen: The Wacom Cintiq 22 is a high-quality, affordable drawing tablet with a large screen. It features a full HD display with 1,920 x 1,080 pixels, providing an excellent drawing experience. The tablet comes with the Pro Pen 2 stylus, which has 8,192 levels of pressure sensitivity and tilt sensitivity for added precision. It even has a stand built-in. The the surface has a slight texture for a more natural drawing feel. Overall, the Cintiq 22 has the potential to revolutionize the way you create digital art.
---
Things to Consider when Choosing a Wacom tablet?
If you are going to buy a graphics drawing tablet (pen tablet, no screen) like Intuos, your monitor size and tablet size should match. Using a small tablet with a 27-inch monitor can be challenging from time to time.
You should choose small models for monitors up to 22 inches and medium models for monitors from 24 to 29 inches. For monitors over 29 inches, we recommend choosing a large-size tablet.
So which Wacom tablet should you choose, Pen Displays vs. Graphics Tablets?
Wacom's pen displays and graphics tablets are great for any digital artist or hobbyist, but which one is right for you? Here are the main differences between pen displays and graphics tablets.
Screen vs. No Screen
The most important difference is that pen displays have a screen, whereas pen tablets do not have any display units. With pen displays like Cintiq, you can see your working area under the pen, like you are drawing on paper. You draw as you normally would and can observe every change in real time on the screen of the tablet.
The graphics tablets are only input devices, you see your stylus movement and lines only on your monitor, so you must watch your screen every time. You need to move your eyes from your hand to the screen, which takes time to get used to.
The lack of a built-in screen is the major disadvantage of graphics tablets, you won't be able to use your tablet if you don't have access to a monitor. They are lightweight, and easy to carry with you but you need a computer and a monitor to use them.
The main disadvantage of a pen display is that you are drawing directly on the screen so in time this continuous drawing can quickly cause screen degradation, scratches, and dead pixels.